Whenever somebody talks about parties or holidays, the first fabric that comes into everyone's mind are the sequins. There is nothing wrong with that, but it is a waste of money. Why? Because of course you are going to buy a sequined dress, with long or short sleeve, midi or mini, with open back or with a ridiculous deep cleveage..dependind on your silhouette, let's say, you are going to choose one of the options. It doesn't matter what you are going to choose, you are going to wear that dress only once. You can't wear it at more than one party because you can't wear the same outfit twice, isn't that right? And a sequined dress is hard, almost impossible to be reinvented with a different styling. So..you end up buying one dress for one occassion, wasting lots and lots and lots of money and keeping it for nothing in your wardrobe.
Be different
Don't choose a dress, choose separates!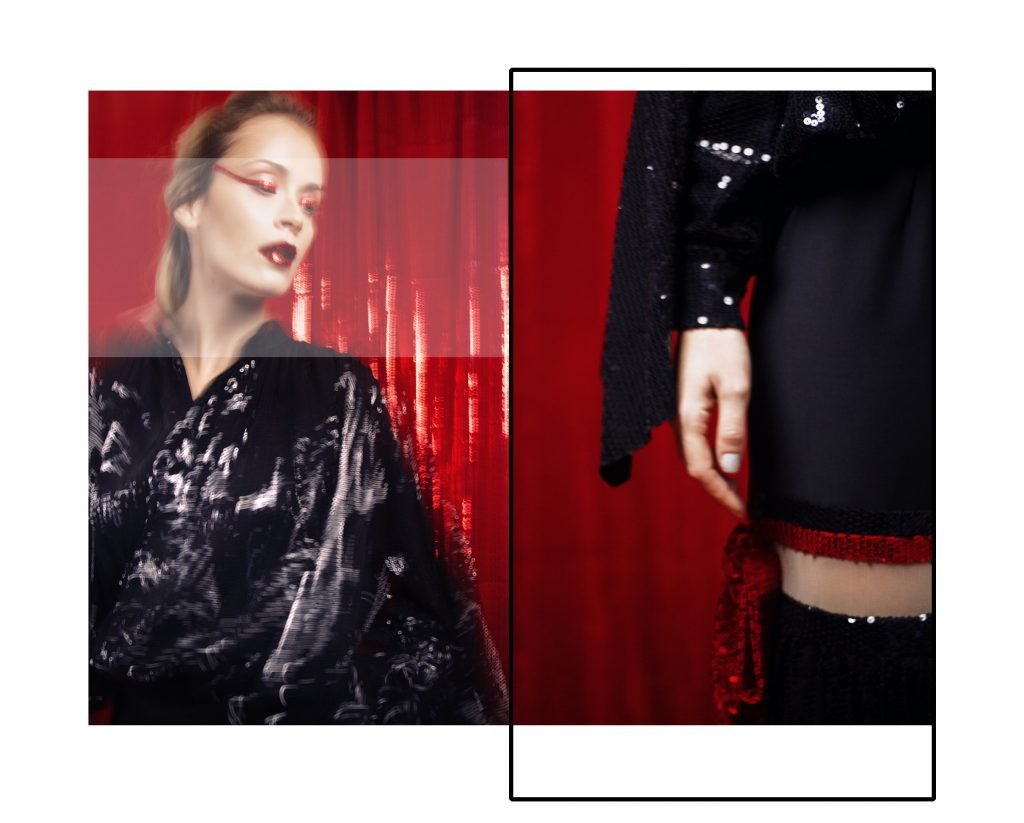 But this doesn't necessarilly need to be the case. I have a few tips&tricks of how you can wear sequins for more than one occassion and look super stylish every time!
1. CHOOSE SEPARATES, FORGET ABOUT THE DRESS!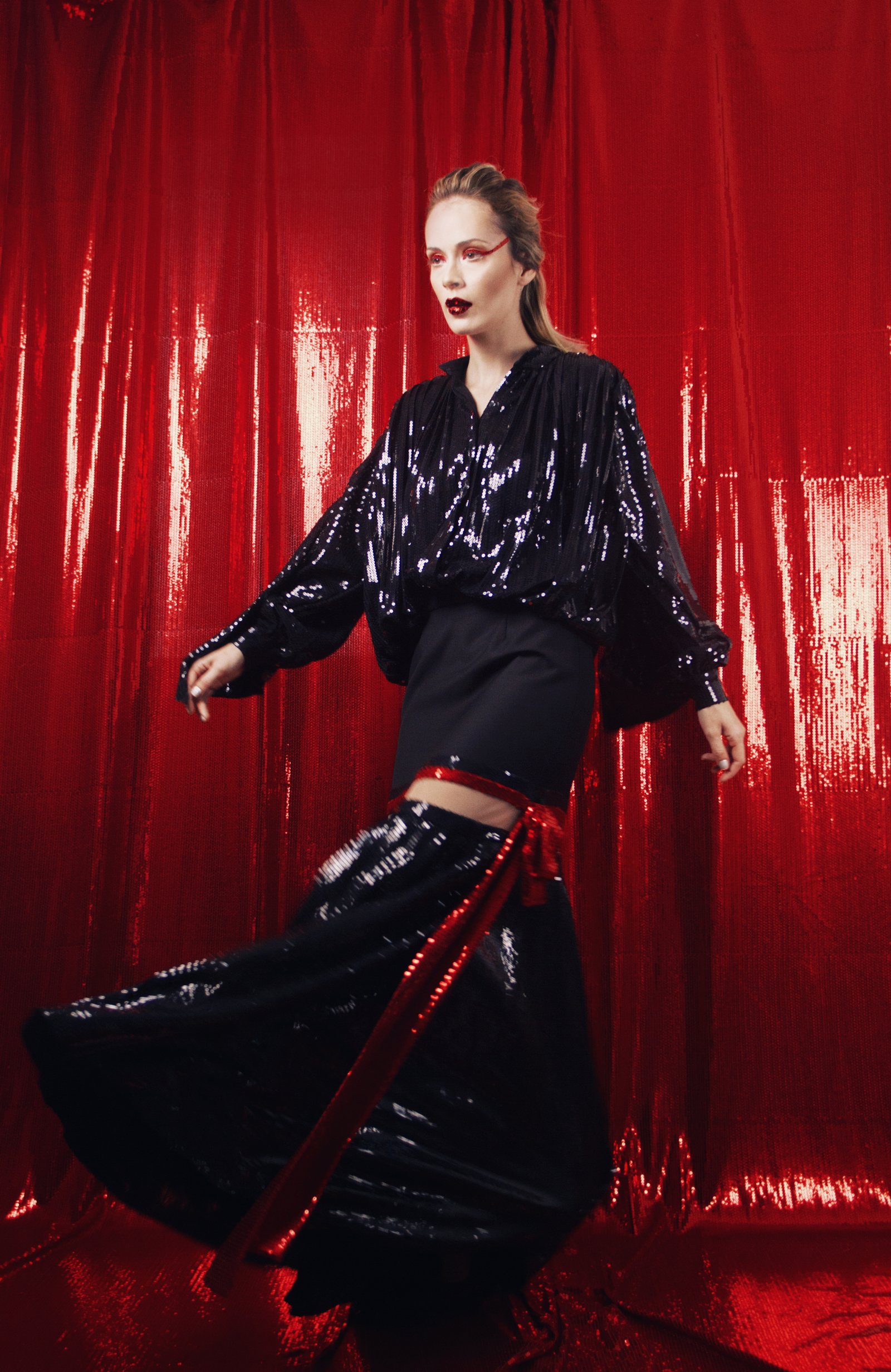 Being feminine and seductive has nothing to do with the things you wear, but your state of mind, your moves, your smile, your attitude. If you ask me, I find suits and separates so much more intriguing and sexual than a dress. Every woman chooses a dress for a special occassion because I believe it is in our DNA. But you be smarter and save some money: choose a sequined blazer or a sequined bomber jacket and pair it with some sequined pants or with a sequined skirt. This way, you can wear the two pieces separated, in lots of other combinations. Pair sequins with jeans, sweatpants, midi skirts or dresses, with sneakers, loafers or platforms. When you choose two pieces instead of only one, well…the situation is more versatile and you can wear the pieces endlessly, reinventing them each time.

2. USE SEQUINS IN YOUR MAKE UP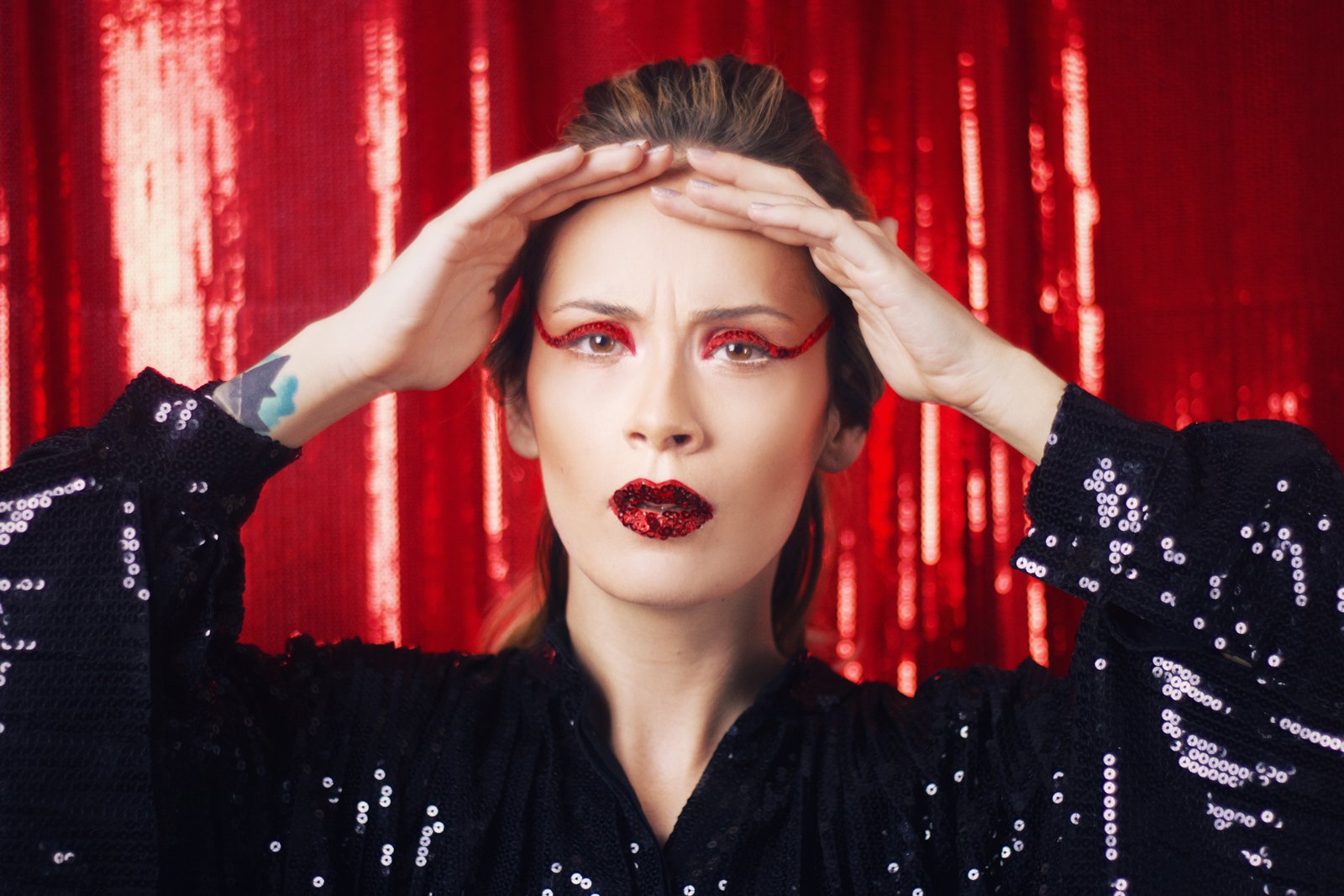 Who says you can only wear sequins on your clothes? If you dare enough and if you really want to be the surprise of the night, put some sequins in your make up. Of course, once you chose this "easily to see" detail, you have to keep it low with the rest of the make up: no contouring, no false lashes, no mascara, no contoured eyebrows. Play with the eyes and the lips only!

3. STAY AWAY FROM THE BRIGHT COLORED SEQUINS!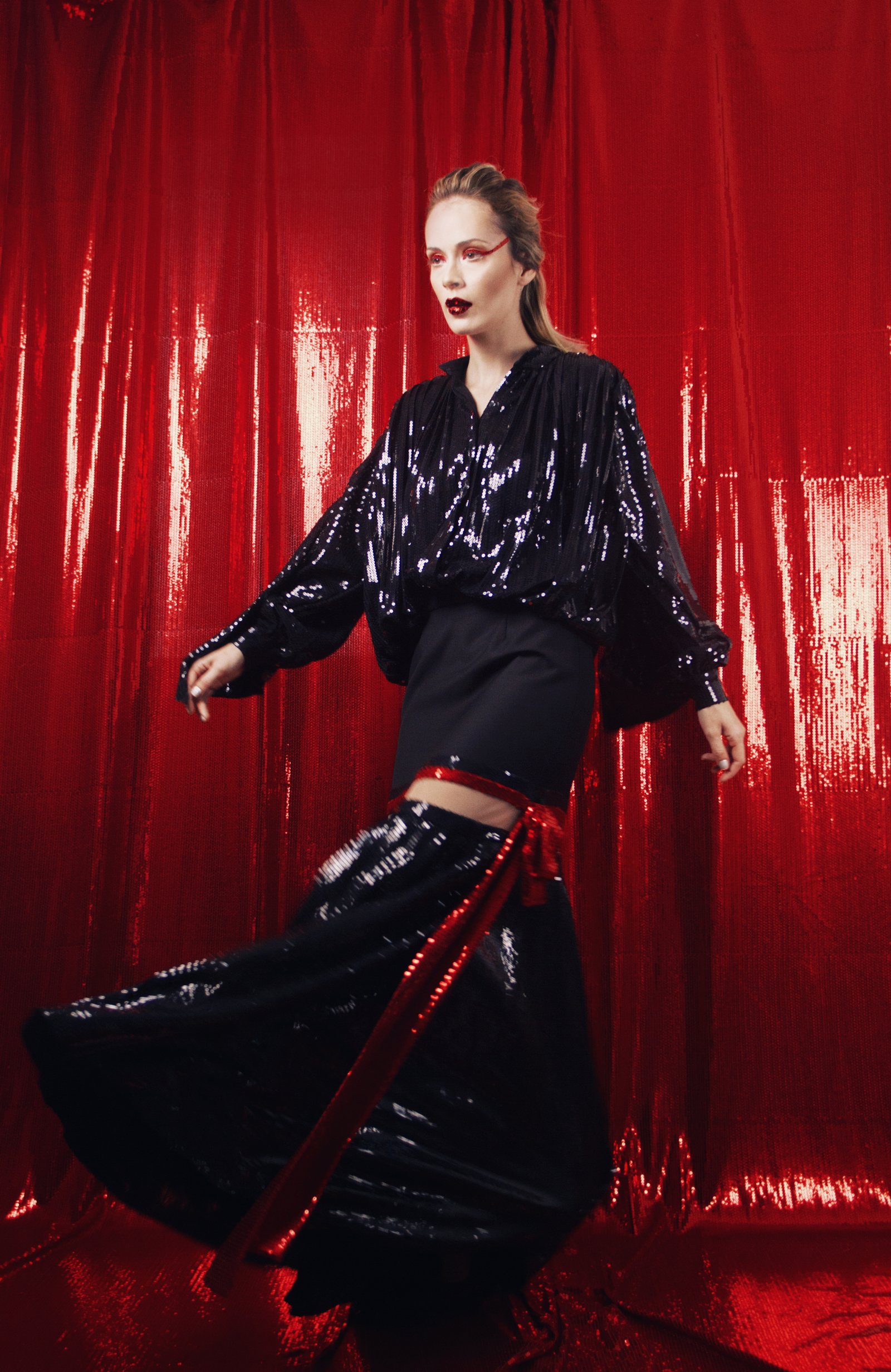 If you really want to save some money and be able to wear the pieces more than once, than don't choose very bright colors. Sequins reflect light and are very shiny, no matter their color so imagine choosing a very pink pink? This is the sure recipe for a "one-time-only" outfit. Instead, go for beiges, black, navy, white, camel or anything neutral. Of course, you can have some little bright colored details just to spice up the whole look.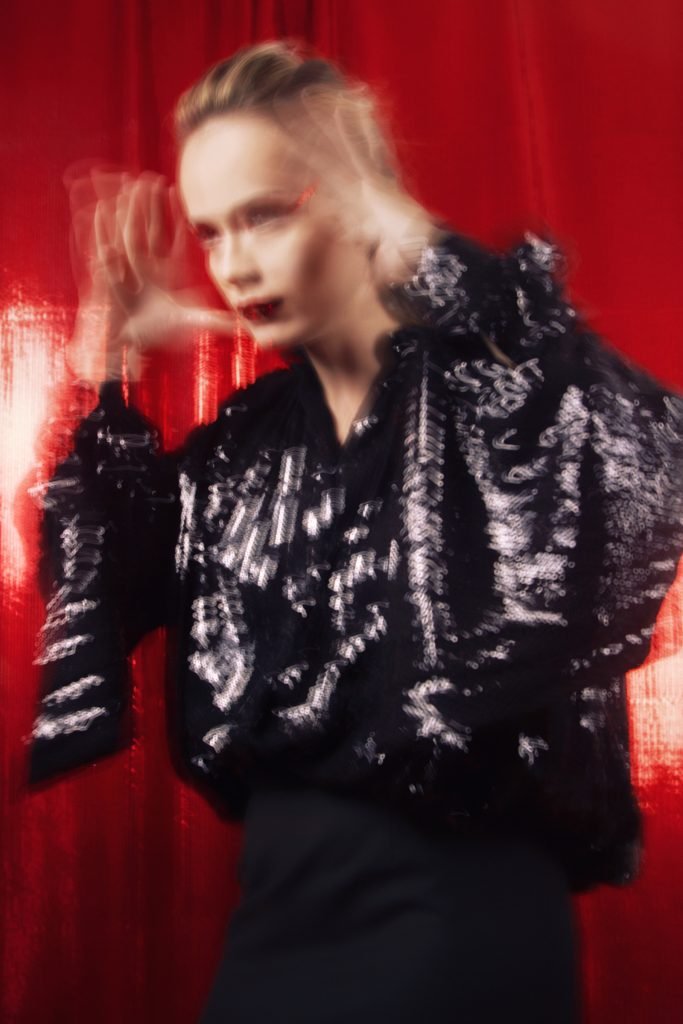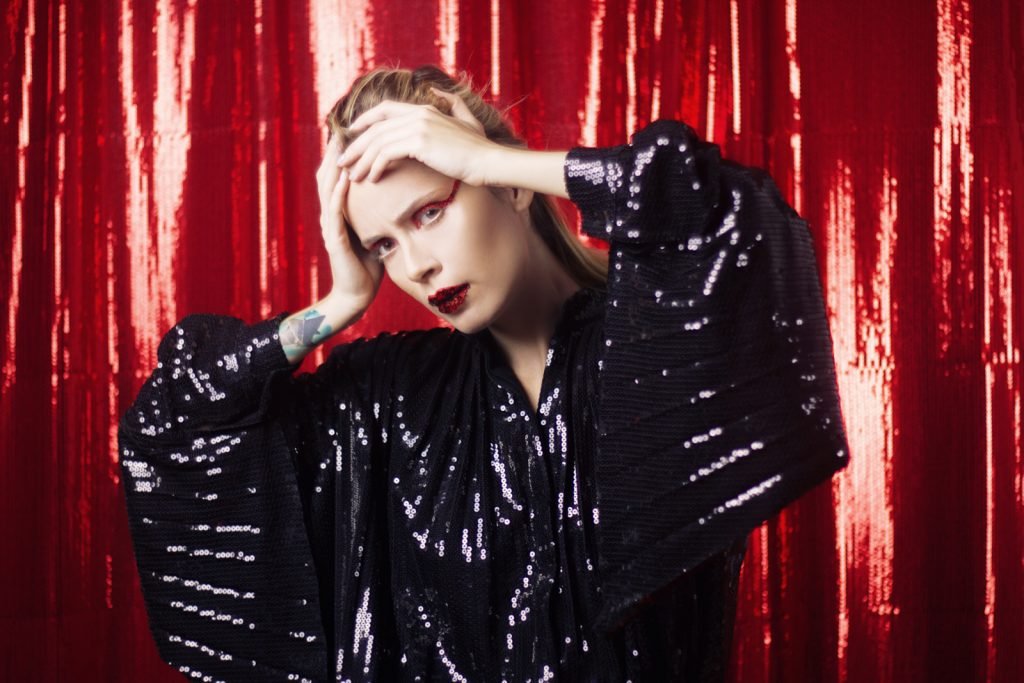 Outfit: ATU Body Couture. Thank you<3
Photo: Felicia Simion
Make up: Ana Cucuta